To the unknown world
Take a step
Come across Arcadia
Who is Isabella L.Bird?
An English woman traveled to the Okitama region in July of 1878. Her name was Isabella L.Bird. She was born the eldest daughter to a pastor in Yorkshire, England. She was brought up in an intelligent family which raised high-ranking priests of the Anglican Church. Her father, a priest, frequently preached at different churches, and moved his family with him. Since she moved a lot, she thought about geography and history by herself and cultivated the ability to observe. Familiar with horseback riding in the beautiful countryside she taught Sunday school at her church at the age of 11 having grown up in a religious environment.
As a child, she was not blessed with good health and suffered from a spinal disease. She was advised by a doctor to sail as a means of recovering her health after surgery and visited the United States and Canada at the age of 23. In her 40s, she became a female traveler who visited Australia, New Zealand, the Hawaiian Islands and other parts of the world to publish travelogues. At the beginning, she had a lot of content about religion, trade, and governing politics, but she gradually became more exploratory. She tried climbing volcano Kilauea and crossing the Rocky Mountains. In Japan, where she later visited, she was accompanied by a young guide, Tsurukichi Ito. They traveled through the country's inland to the Ainu village of Hokkaido. Essentially, she traveled alone. She is prominent even among the female travelers called "Victorian Lady Travelers."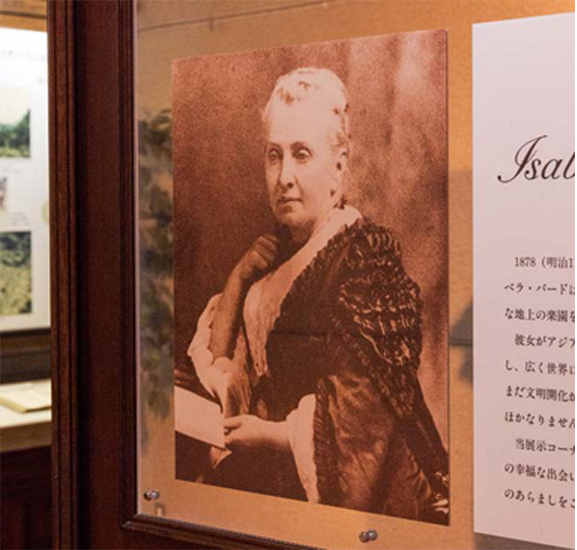 ISABELLA L. BIRD BIOGRAPHY
| | |
| --- | --- |
| 1831 | 15 October Born as the eldest daughter to a pastor in Boroughbridge, Yorkshire, England. |
| 1854 | Traveled to Canada and America, and published The Englishwoman in America two years later. |
| 1872 | Became a full-fledged traveler and headed to Australia and New Zealand. |
| 1878 | Traveled to Japan for the first time, and explored Northern Japan. Published Unbeaten Tracks in Japan two years later. |
| 1891 | Joined the Royal Geographical Society. |
| 1904 | October Passed before her 73rd birthday from an illness. |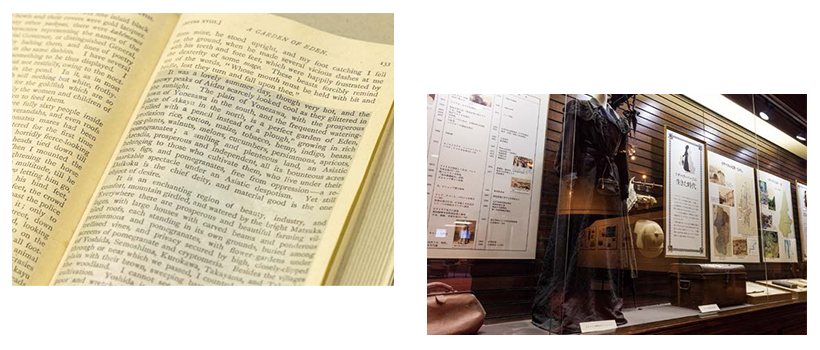 Not Modernized
To the "backcountry" of Japan
Before deciding to visit Japan, Bird was thinking of traveling to the Andes in South America. However, with the support of the natural scientist, Charles Darwin, and the cooperation of the British Ambassador to Japan, Harris Smith Parks, she decided to go to Japan. The record of her trip was written down in detail in her diary that she sent as a letter to her sister and friends. She later collected and compiled the letters after returning to home from Japan. "Unbeaten Tracks in Japan" published in England two years after the trip, and "Unbeaten Tracks in Japan" published in 1973 with a translation by Kenkichi Takanashi, who is from Kawanishi Town. Shortly after the phenomena bunmei-kaika, the people she saw in the "outbacks" of Japan, their lifestyle, and the natural landscapes were lively depicted in her writings.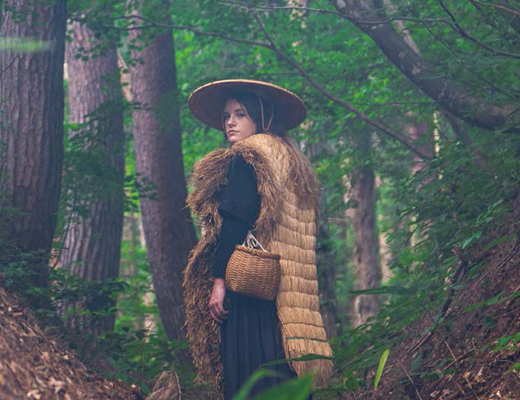 A Fruitful
Smiling Earth
The Paradise She Saw
In the Okitama Region
In May of 1878, Bird arrived in Yokohoma, and then explored Northern Kanto, Aizu, Niigata, and then Yamagata. From there she went to Akita, Aomori, and Hokkaido. She set foot into Tamagawa, Oguni, Yamagata from Sekikawa, Niigata on July 12th. There are 13 mountain passes on the 70km long Echigo Yonezawa Highway. Starting from Niigata the 13 passes are Takanosu, Enoki, Ori, Kayano, Honoki, Takabana, Kaibuchi, Kurosawa, Sakura, Sainokami, Okubo, Utsu, and Suwa. The altitude may be low, but the slopes are steep and narrow. Bird wrote that she "staggered up and slid down" Takanasu and Enoki. She planned on crossing the Ori pass and staying overnight in Kurosawa, but since there was no inn to stay in, she headed to Ichinono in the rain and dark. Kurosawa pass is a beautiful pass with beech forests and mossy stone paved roads that stretch to the top, but unfortunately Bird didn't get to see it. In Ichinono, she spoke of the dangers of her travels, "the journey yesterday took 12 hours over 18 miles." But she didn't leave any writings about Utsu Pass, which is considered the most difficult of the passes. She described the view of the Okitama Basin seen from the top on a sunny day as "one of the flower gardens of Japan." The bright feelings from crossing the pass on a sunny day after days of rainfall can be felt.
After that, Bird stayed two nights at Komatsu in Kawanishi. Then on the 15th arrived in Akayu, Nanyo City and Kaminoyama. There she again praised the Okitama Basin as "Asia's Arcadia, and a fruitful land with a smile." Now, we can't see what she saw. But through her journey, we can learn about the history, culture, and natural environment of this region. We may even be able to open maps, walk paths not drawn on them, and discover a robust way of life.