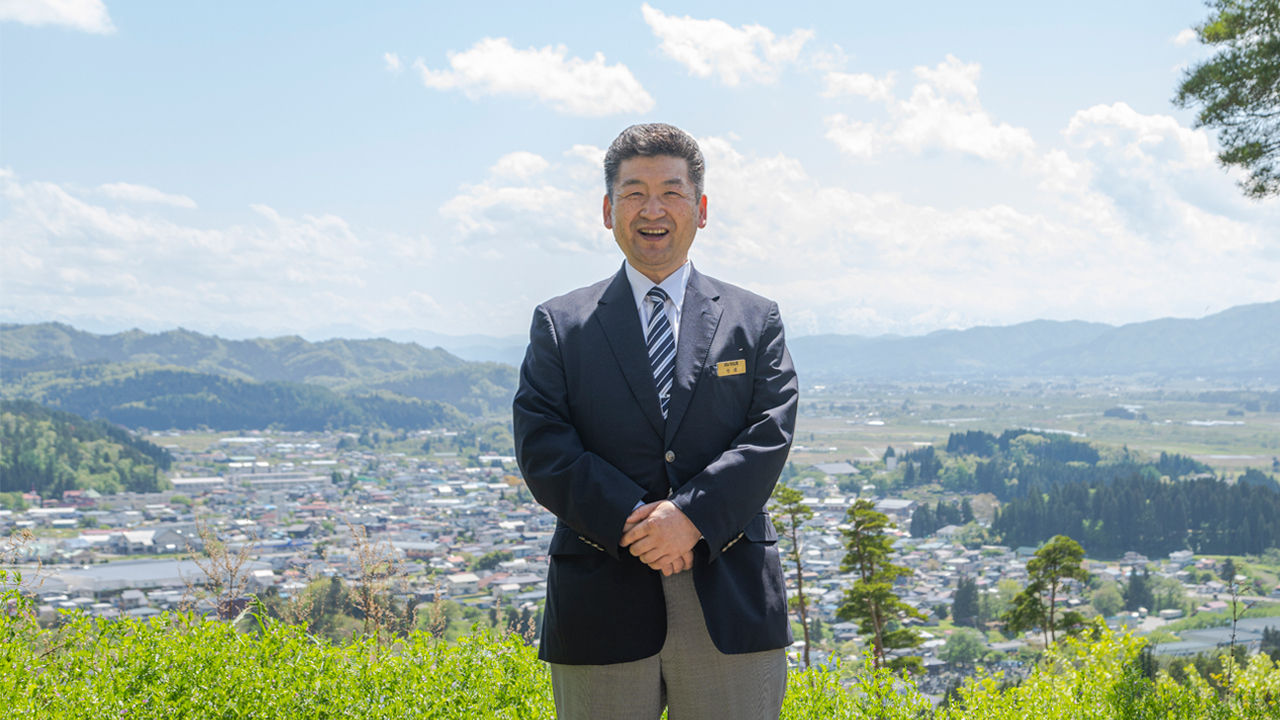 Making a town that shows off the vibrant people and nature
Cooperation between 2 cities and 2 towns,
Become the power to problem solve,
The knowledge of the local bodies consolidates and forms a new tourism.
(ISH) Yamagata Arcadia Tourism Bureau (Chairperson, Strategic Council)
Kenji Taketa
The Shirataka Town Arcadia Foundation, which manages and operates the Takanoyu Onsen Palace Shofu and Shirataka Town Industrial Center, is responsible for revitalizing Shirataka Town. We asked Kenji Taketa, the general manager, about the charm of Shirataka Town and the significance of the Yamagata Arcadia Tourism Bureau (hereinafter referred to as the Arcadia Tourism Bureau).
ーWhat is the charm of Shirataka Town?
I believe it is the abundant nature, and relaxing nature of the town and townspeople. You can live here without feeling the need to rush. It is undeniable that the population has declined in recent years, but here is a system to support people living alone in the community. So, I think it can be said that it is an area where you can live peacefully while maintaining connections. In terms of tourism, the sights that pop out as, "this is what the world can be proud of!" may not come to mind without a little thought. However, there is beautiful nature, and I think that there is a special attraction for cultural traditions such as Shirataka Tsumugi, Miyama Washi, and safflower. It may not be very noticeable, but the good parts of being from and living in the countryside make up the area.
ーWhat impact has the Arcadia Tourism Board had?
Each municipality has its own challenges. It is difficult to summarize, but I feel that the Arcadia Tourism Bureau has made it possible to consolidate on various issues and work on solutions. Each of the 2 cities and 2 towns has their own track record and way of thinking. There are many people involved in the tourism industry including us at the Arcadia Tourism Bureau, so it's possible to come across many different ways of thinking. I have this feeling when we come together, we are more than the sum of our parts. I think I've been very positively influenced.
ーPlease tell us about future issues and prospects.
Shirataka Town is the innermost part of the Okitama area, and there are some difficulties in terms of staying time and routes when planning a tour through Okitama. The current issue is what kind of value can we bring to the customers.
Also, at this current age in time, I think there are many tourist facilities having difficulty staying afloat, not just Shirataka Town. It's like being in a tunnel where you can't see the other end. The Arcadia Tourism Bureau must also feel restricted in some of their movements. How do you see this situation as an opportunity and transform it? We all have to share our wisdom and think about ways to progress. If we do not move assertively, not only the affected areas, but Yamagata Prefecture as a whole will be unable to stay afloat. So, I would like to further our cooperative efforts and bounce ideas off each other.
PROFILE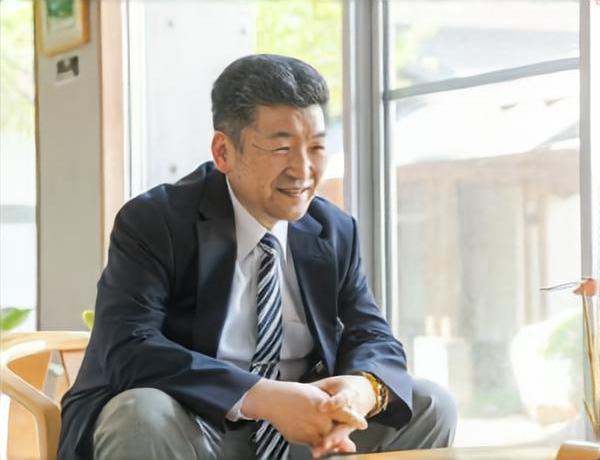 Kenji Taketa
Born in Shirataka Town. (ISH) Shirataka Town Arcadia Foundation Manager Palace Shofu, Shirataka Town Industrial Center, school lunch and joint kitchen business, town hospital store business, town management ski resort, etc. He overlooks the entirety of Shirataka Town through various business management.